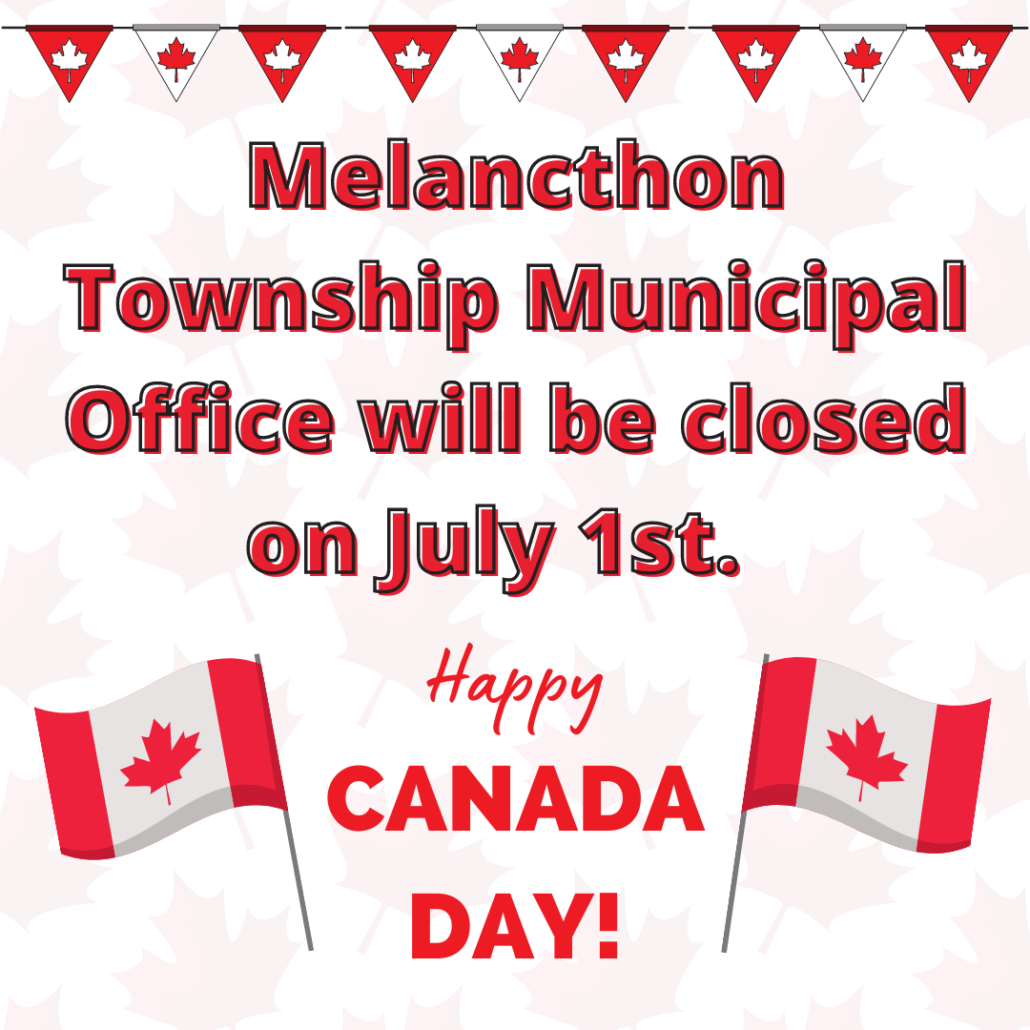 Notice of Public Meeting
Towing Services and Vehicle Storage Yard Facility By-law
 Take Notice that a Public Meeting will be held to provide the public with an opportunity to comment and provide input in relation to Towing Services and Vehicle Storage Yard Facility By-law, on:
Wednesday, July 13, 2022 at 7:00 P.M.
 (Electronic Participation)
Public Meeting protocol during the COVID-19 Pandemic
Due to the efforts to contain the spread of COVID-19 and to protect all individuals, the Council Chambers at Town Hall will not be open to the public to attend a Public Meeting until further notice.
All persons interested in the above matter are invited to observe this Public Meeting through the Town's live stream broadcast of this meeting online at www.youtube.com/c/OrangevilleCouncil
Members of the public who have an interest in this matter may:
up until 10:00 a.m. on the day of the scheduled Public Meeting email the Clerks Division at councilagenda@orangeville.ca indicating their request to speak to the matter. A phone number and conference ID code will be provided to join the virtual meeting and provide comments to Council.
Members of the public wishing to raise a question about the above matter during the public question period of the Public Meeting may, beginning at 7:00 p.m. on the evening of the Public Meeting, call +1 289-801-5774, Conference ID: 476 716 550#
Written comments may also be submitted prior to the meeting and can be addressed to the Mayor and Members of Council, and/or the staff contact provided below. All written comments received will be taken into consideration through the overall review of this matter and will become a matter of public record.
Information Available:
To obtain a copy of the proposed Towing Services and Vehicle Storage Yard Facility By-law, please refer to the agenda package for the July 13, 2022 Public Meeting, found on our website at calendar.orangeville.ca/meetings
For more information about this matter, contact, Clerks Division, Corporate Services at 519-941-0440 Ext. 2256 or by e-mail at clerksdept@orangeville.ca during normal business hours.
Notice Issued:  June 20, 2022
Notice of Construction in Melancthon Township – Provincial Highway 10 – grading and hot mix paving from 0.20 km North of 3rd Line, Northerly to 0.09 km South of Dufferin Road 17 from June 27, 2022 until July 22, 2022.
Working hours for the duration of the construction will be weekdays 7:00 a.m. – 7:00 p.m.
During working hours, traffic will be reduced to a single lane and people can expect approximately a 10 minute delay. All lanes will be open outside of the working hours, as well as on June 30th, 2022 and July 1st 2022.
For questions regarding the construction, please contact Aaron Kingsbury, Project Manager (416)-453-5936.
Township of Melancthon Recreation Task Force
At the meeting of Council held on May 19, 2022, Council endorsed a motion to create a Recreation Task Force to research and report on recreation uses and interests in the Township of Melancthon.  Council is seeking interest from Melancthon residents to form the Recreation Task Force.
If you are interested in this initiative, please apply in writing to the undersigned providing a brief outline of your background, experience and interest in the Recreation Task Force.  Applications must be received by Thursday, June 30th, 2022 by 12 noon.
Summary of Qualifications, Duties and Responsibilities – Task Force Members must be at least eighteen (18) years of age, a Canadian Citizen, a resident of Melancthon Township and not employed by the Board or the Municipality.  Members will be required to attend meetings and special meetings as set or deemed necessary by the Task Force.
Please forward applications to:
Township of Melancthon
Denise B. Holmes, AMCT
CAO/Clerk
157101 Highway 10
Melancthon, Ontario
L9V 2E6
dholmes@melancthontownship.ca
Notice is hereby given that the Council of the Corporation of the Township of Melancthon intends to pass a By-law to amend Section 37 of Procedural By-law No. 16-2015 at the Council meeting on Thursday, May 5, 2022.  The meeting starts at 5:00 p.m.  The amendment is as follows:
PETITIONS AND COMMUNICATIONS
(a) Communications – Council
Every communication addressed to Council, including a petition designed to be presented to the Council, shall be legibly written or printed, shall not contain any obscene or improper language; and must include the author's full name and current contact information, at a minimum, the author's address, telephone number and email and filed with the Clerk. Once received, the communication shall be published in the Agenda package and form part of the public record.  The communication shall be submitted in accordance with Section 16 of the Procedural By-law.
   (b) Communications – Public
Any communications submitted by the public to be considered or addressed by Council shall form part of the agenda for the appropriate meeting and shall be considered to be a public document and therefore, subject to disclosure.
(c) Communications – Referral to Committee
Any communication within the jurisdiction of a Committee shall first be placed on the Agenda for the appropriate Committee, unless the communication relates to a subject or report scheduled to be considered by Council.
Dufferin County is celebrating Earth Week with the release of the first annual Climate Action Report Card!
The report provides a progress update on the implementation of the Dufferin Climate Action Plan that was adopted on March 11, 2021.
The Climate Action Report Card identifies the status of each action and highlights the key initiatives undertaken throughout 2021 including:
Installation of the Charge Up in Dufferin network of 24 public electric vehicle charging stations

Completion of feasibility study for a community deep energy retrofit financing program

Activation of the Experimental Acres Farm pilot in partnership with Wellington County

3,200 tonnes of organics composted through Dufferin Waste's Green Bin program
Explore the Report Card:
PUBLIC NOTICE
At the Special Council meeting held on Thursday, March 24, 2022, Council chose Bill Neilson to fill the vacancy on Melancthon Council.  Mr. Neilson will be sworn in at the Council meeting on Thursday, April 7, 2022 at 9:00 a.m.  The meeting will be held virtually.
2022 COUNCIL VACANCY NOMINATIONS – FINAL
The following people have submitted Council Vacancy Applications for consideration by Council and their Applications have been certified by the Clerk.
Brian Dawson

Bill Neilson

Ruth Plowright

Darcy Timmins
Council will hear from all Candidates at the Council meeting on Thursday, March 17, 2022 at 7:00 p.m. and will select the new Councillor on Thursday, March 24, 2022 – meeting to start at 5:00 p.m.
PUBLIC NOTICE 2022 MUNICIPAL BUDGET PUBLIC MEETING
March 7, 2022 – Notice is hereby given that the Council of the Corporation of the Township of Melancthon will be holding a public budget meeting on Thursday, March 17, 2022 at 6:30 p.m. to consider the 5th draft of the Budget with the intent to adopt the Budget at that meeting.
Written submissions can be emailed to the Clerk at dholmes@melancthontownship.ca or individuals may address Council during the public meeting.  Please have written submissions to the Clerk by noon on Thursday, March 10th, 2022 so they can be included in the Agenda package.
Click here for the 2022 Budget that will be considered by Council on March 17, 2022.
During the Budget Public Meeting, Council will also take questions regarding the Final Road Safety Taskforce Report.
2022 Council Vacancy Nominations
Unofficial List
The following people have submitted a Council Vacancy Application for consideration by Council:
Nancy Malek, 108 Main Street, Melancthon, 519-925-0591, bentertainment@rogers.com (filed February 28, 2022) **Nomination withdrawn on March 11, 2022 at 9:30 a.m.**

Bill Neilson, 238135 4th Line NE, Melancthon, 519-215-0207, bneilson2879@gmail.com (filed March 7, 2022)

Darcy Timmins, 437146 4th Line, Melancthon, 519-806-9190, algonquinfleetmanagement1@gmail.com (filed March 9, 2022)

Brian Dawson, 87 Argyle Street, Melancthon (filed March 9, 2022)

Ruth Plowright, 193 Main Street, Melancthon, 519-942-6333, srplow@sympatico.ca (filed March 10, 2022)
Nominations will be certified by the Clerk and a final list of nominations will be posted after 2:00 p.m. on Friday, March 11, 2022.
PUBLIC NOTICE – MUNICIPAL COUNCIL VACANCY
TAKE NOTICE THAT a vacancy exists on the Township of Melancthon Council for one (1) Councillor Position.  Council has determined that it wishes to fill this vacancy by appointment in accordance with the Township of Melancthon Council Vacancy Procedure.
The term of this position is from the date of the Council appointment for the balance of the Council term until November 14, 2022.
A candidate for municipal office must be a qualified municipal elector as set out in the Municipal Elections Act, 1996.  Qualified electors must be:
18 years of age or older;

a Canadian citizen

a resident of the Township of Melancthon, or an owner or tenant of land in the Township or the spouse of such an owner or tenant; and

not prohibited from voting under any other Act or disqualified from holding municipal office
Any qualified individual may submit, in person with identification, a completed Council Vacancy Application form, along with a signed declaration of qualification, by 2:00 p.m. on Thursday, March 10, 2022 at the following address, 157101 Highway 10, Melancthon, Ontario.
Inquires regarding the Council Vacancy may be directed to Denise B. Holmes, CAO/Clerk – dholmes@melancthontownship.ca or 519-925-5525, ext. 101.
The Council Vacancy Application Form can be found here or can be picked up from the Municipal Office at the above address.
The approved Council Vacancy Appointment Procedure can be found here.
February 21, 2022 — The Township's Significant Weather Event declared on February 19, 2022 has ended.
All roads have reopened in the Township with the exception of the 2nd Line SW between County Road 17 and 260 Sideroad, which remains closed until further notice.
TOWNSHIP OF MELANCTHON
DECLARATION OF SIGNIFICANT WEATHER EVENT
Pursuant to s.16.9 of O.Reg. 239/02 as amended
The Township of Melancthon is declaring a Significant Weather Event in respect to blowing snow and reduced visibility,  starting at 10:00 a.m. on Saturday, February 19, 2022 and continuing until further notice.
Users of the roads in the Township are advised to avoid unnecessary travel.
The Township will issue a public notice when this Significant Weather Event has ended.
Denise B. Holmes, AMCT
CAO/Clerk — Township of Melancthon
FOR IMMEDIATE RELEASE
Resignation of Councillor Wayne Hannon
Melancthon, ON (February 15, 2022) The CAO/Clerk of the Corporation of the Township of Melancthon received written notification on February 15, 2022 from Councillor Wayne Hannon of his resignation from Council, effective immediately. The notification indicates the reasons for his decision, which is attached hereto.
The Township of Melancthon wishes to thank Mr. Hannon for his service and dedication to the Township and to the many Boards and Committees he has served on.
Pursuant to the Municipal Act, Council will declare the seat vacant at the next regular meeting of Council.
Contacts:
Denise B. Holmes, AMCT
CAO/Clerk
519-925-5525 x 101
dholmes@melancthontownship.ca
The Township will also be raising the Pan African Flag on Tuesday, February 1, 2022 at 10:00 a.m. with Alethia O'Hara-Stephenson, President & Founder, Dufferin County Canadian Black Association to recognize Black History Month.  The Flag will be raised until Tuesday, March 1, 2022.
NOTICE OF PASSING OF ACCESSORY DWELLING UNITS BY-LAW 40-2021
The Council of the Township of Melancthon would like to thank those who submitted an entry for its Slogan Contest.  The contest which ran until September 30, 2016 was open to Melancthon residents, Council Members and Staff.  There were a total of nine slogans received.  The slogans were reviewed at the October 6th Committee of the Whole meeting and voted on and the following slogan, submitted by Denise Holmes, was chosen:  "Preserving the Past ~ Protecting Your Future".